27.5″ Wheels |160mm Rear Travel | Alloy
Bettered Perfection.
The Mettle is our much loved but often abused bike of choice that lives its life covered in mud and used for taking on all day epics in the mountains, uplift days, or just thrashing around. A true workhorse designed to take it all and keep on coming back for more. It's widely become the bike of choice for riders that want to spend more time riding, less time faffing and it's just got even better.
What's different?
Slacker Head Tube Angle | Steeper Seat Tube Angle | Longer Reach on all sizes.
'What does this mean?' We hear your screaming at your computer. We don't believe in change for changes sake, but if we can make a change for the better, we will. Here's how it helps you…
As a combined package all three geometry changes mean that our sat down sizing (effective top tube length) remains almost identical to the previous generation Mettle, yet your mass is more central and balanced between the wheels. But the stood up, foot out, berm slapping sizing – the kind of riding you'd buy this bike for – is more confident and ready to get loose when you are, simple.
What else?
Two fresh licks of paint – Satin Rich Rust or Gloss Night Time Navy.
Geometry
S
M
L

S

Stack

597
597
606

R

Reach

450
477
500

ETT

Effective Top Tube

599
626
652

HT

Head Tube Length

115
115
125

ST

Seat Tube Length

413
450
470

BBD

Bottom Bracket Drop

7
7
7

CS

Chain Stay Length

435
435
435

WB

Wheelbase

1213
1240
1267

FC

Front Centre

778
805
832

HA

Head Tube Angle

64.5°
64.5°
64.5°

ESA

Effective Seat Tube Angle

76°
76°
76°
Shock Length
230
230
230
Shock Stroke
60
60
60
Maximum Seat Tube Insertion
215
250
270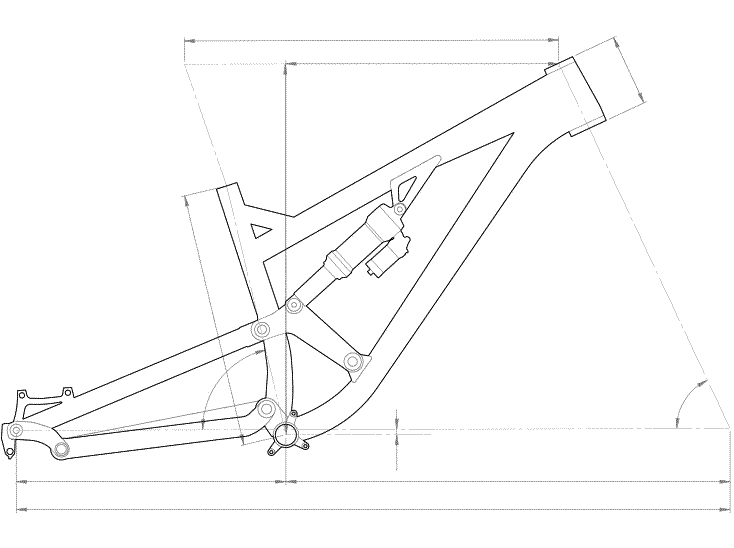 Technical Information
A. S.H.I.S. Zero stack 44mm Upper, and Zero Stack 56mm Lower
A. Our bikes come with boost chainline cranks as standard, but as long as they're compatible with a 73mm bb, you can run traditional cranks, although the chain line will need to be adjusted.
A. All our bikes are 1x only.
A. 160-170mm 27.5" forks.
A. 8x 6902 bearings. The spec is 28 x 15 x 7/10mm (stepped inner race).
A. You can fit up to a 2.6" or 65mm tyre
A. The brake mount is 180mm post mount direct.
A. The decals are under the factory laquer finish. Unfortunately we don't offer replacements at this time.
A. Yes you can! We offer the MRP Hazzard as an option for a little extra. To find out what spring you need, use the suspension set up tab above.
A. Rear Axle: 20Nm, Pivots and Shock Bolts: 15Nm, Mech Hanger Bolt: 10Nm. Please grease the bolts before assembling.
| | |
| --- | --- |
| Fork Compatibilty | 27.5" 160-170mm 29" 160mm (Mullet) |
| Headset | ZS44 Upper, ZS56 Lower |
| Seat Post | 30.9mm |
| Seat Clamp | 34.9mm |
| BB Shell | 73mm threaded |
| Wheelsize | 27.5" |
| Max Tyre | 27.5" - 2.6" or 65mm |
| Rear Axle | 148 x 12mm |
| Min Rotor | 140mm (IS), 180mm (PM) |
| Max Rotor | 180mm (IS), 203mm (PM) |
| Shock Eye to Eye | 230mm |
| Shock Stroke | 60mm |
| Shock Hardware | 8x30mm Front and Rear |

5'5" - 5'9"
165 - 175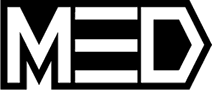 5'9" - 6'1"
175 - 185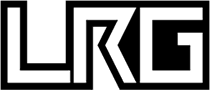 6'1" - 6'6"
185 - 198
Our bikes are big, just look at those reach numbers! So when picking your sizing take this into account. Here's a couple of examples,
If you usually ride a medium and want a longer feeling bike, stick to a medium with us.
For those out there between sizing on this chart, what sort of feel do you want? If you want snappy and playful, go for the size down and get loose, or if you want long and stable, go for the size up and hit those trails like a south bound freight train!
We recommend you go and check out the bikes with one of our dealers to make sure you get the size right for you! Find dealers here.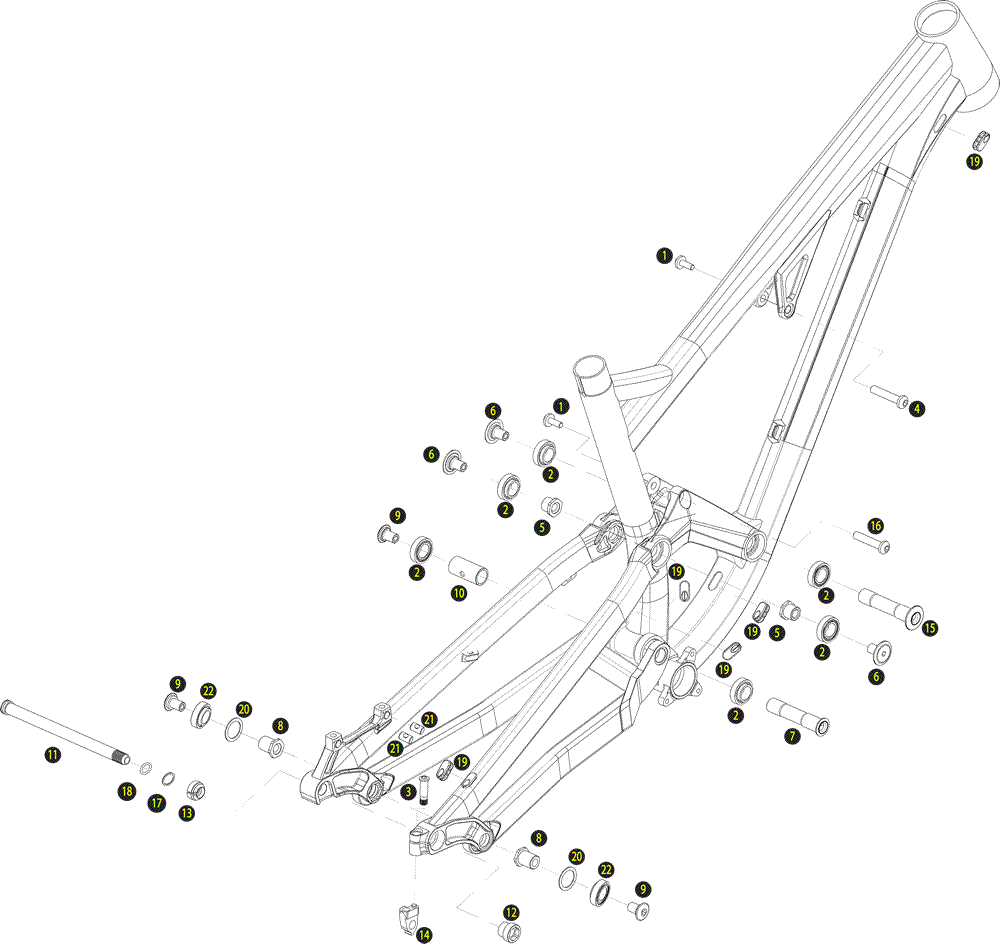 | Part Number | Item Description | No. |
| --- | --- | --- |
| FMITZ7MFSB | Shock Bolt, Front Shock Bolt | 1, 4 |
| FMITZ7MRSB | Shock Bolt, Rear shock bolt | 1, 16 |
| FMITZ7MMP | Chainstay Main Pivot Axle, Chainstay Main Pivot Tube Spacer, Chainstay Pivot Cap | 7, 9, 10 |
| FMITZ7MCSP | Chainstay Pivot Cap, Inside Rear Chainstay Hardware, Chainstay Pivot Spacer | 8, 9, 20 |
| FMITZ7MRUP | Rocker Pivot Caps, Inside Top Rocker Hardware | 5, 6 |
| FMITZ7MRLP | Rocker Pivot Caps, Lower Rocker Pivot Axle | 6, 15 |
| FMITZ7MRA | Rear Axle, Axle O-Ring, Axle Spacer, Rear Axle Wedge, Rear Axle Nut | 11, 12, 13, 17, 18 |
| FMITZ7MRH | Mech Hanger, Mech Hanger Bolt | 3, 14 |
| FMITZ7MB | Chainstay Main Pivot Bearing, Chainstay Pivot Bearing | 2, 22 |
| FMITZ7MCG | Internal Cable Guides | 19 |
| FMITZ7MBI | Brake Mount Barrel Inserts | 21 |